Regular price
Sale price
$14.00 USD
Unit price
per
Sale
Sold out
Ylang-Ylang essential oil (Cananga Odorata), of intoxicating aroma, it is extracted from delicate and scented yellow flowers of a small tree of the same name, originally from Indonesia and the Philippines.
Ylag Ylang, also used to make perfumes, is usually grown in Madagascar and the Comoras Islands, from where he was imported. We also found it in South America and the Caribbean.
The tree has the particularity of flourishing along almost all year, but it is in autumn when it reaches its maximum flowering. They say that on the island of Nosi Be, in Madagascar, the aroma of Ylang Ylang permeates the air.
Traditionally Ylag Ylang flowers were used to cover the newly married bed, since Aphrodisiac properties are attributed to them. They are also used to prepare a Beauty oil for skin and hair care.
Ylang yang properties
Ylang Ylang's essential oil distillation is carried out in different phases, according to the use that is given. Therefore, we actually find ourselves, not with an essential oil, but with Six different ylang yang oils, all obtained from the same flower. They receive the name of extra superior, extra, complete, i, II and III.
For each of these essential yang yang oils, distillation time is different. It ranges from 30 minutes in the case of the Yang Ylang Extra Upper and 24 hours in the Ylag Ylang complete.
The Ylang Ylag "Complete" Essential Oil It is the one we usually use in aromatherapy for therapeutic purposes. Its floral and sweet aroma does not usually create unanimity, so it is necessary become familiar by little with him. But once we have "tame it", we can hardly dispense with this beneficial essential oil.
The biochemical composition of this essential oil is a balanced mixture of esters and sesquiterpenes to which they are attributed in interesting aromatherapy

 

relaxing, soothing and anti -aoretical properties.
Not only that: it is an excellent essential oil to take care of

 

mood, skin and hair.
We can say that

 

Ylang Ylang's essential oil is a neurocosmetic:

 

When exercising a relaxing and soothing action on the nervous system, it manages to impact skin health. It is well known that stress negatively affects our skin and we see it in pathologies such as psoriasis and eczema, which worsen when one is stressed.
HOW TO USE IT
Ylang Ylang's essential oil will be very useful in the following situations:
1. To relax or calm hyperemotivity
When emotions make feeling in a roller coaster, the aroma of Ylang Ylang will help recover some emotional balance, especially if those high and low are related to Menopause or hormonal cycles.
Prepare a Roll-on (5 ml) And use it as a perfume throughout the day:
Enter 5 drops of ylang yang's essential oil into the roll-on.
Complete the jar with jojoba vegetable oil to the top.
Apply behind the ears and dolls.
2. For palpitations
Ylang Ylang's essential oil regulate heartbeat, especially when it comes to stress -related palpitations. You can follow this aromatherapy guideline:
Dilute a drop of essential oil with 3 or 4 drops of vegetable oil.
Apply to the chest and dolls when palpitations appear.
Apply again after about 20 minutes and would even improve remarkable (maximum 5 applications).
3. For puncture pain
Ylang Ylang's essential oil is excellent for calming this type of pain thanks to its Antispasmodic properties.
Dilute 2 drops of essential oil with 2 drops of vegetable oil.
Apply in the affected area.
Apply again after 30 minutes and see repeating until it improves remarkable (maximum 5 applications).
This application would also serve for menstrual pain and for headaches.
4. For its hair properties
Ylang Ylang's essential oil is recommended for fatty hair is because Help regulate sebum production.
You may

 

Add 1 drop to your dose of shampoo

 

With each wash, to normalize the hair.
Another option is to make a fatty hair mask Combining Yang Ylang's essential oil with Ghassul clay (Rhassoul).
Mix 3 soup spoons of clay ghassul and add warm water (or ylang ylang hydrolate) until you get a creamy texture.
Add 1 drop of ylang ylang oil and apply the mask on the scalp massaging it.
Leave 20 minutes and clarify.
After using this Ylag Ylang mask, It is not necessary to wash your hair. The Ghassul can be used in replacement of the shampoo, since it drags the impurities and leaves silky and bright hair.
5. For its skin properties
For fat skin, The ideal is to make a regulatory preparation based on aloe vera gel and jojoba vegetable oil. You need:
30 ml of aloe vera gel
15 ml of jojoba oil
5 drops of ylang ylang essential oil
Follow these steps to prepare this gel with fatty skin oils:
Mix the ingredients and stir to emulsify the mixture.
Always stir before using it.
Apply tomorrow and night after cleaning your face.
6. as aphrodisiac
Ylang Ylang's essential oil has a reputation for aphrodisiac, and it really has it! You can use it For sexual absence or as sexual stimulating.
You can use it in several ways:
Low belly self -dear:

 

You can give you daily a belly massage with 1 drop of ylang yang oil diluted with 6 drops of jojoba vegetable oil.
Couple massage:

 

You can also use it with your partner for a mutual massage. Dilute 3 drops of ylang ylang oil in 30 ml of coconut vegetable oil. It can be applied throughout the body, but

 

Avoiding the genital zone.
7. As a sexy and sweet natural perfume
If you are looking for a sexy and sweet floral perfume, this is your essential oil! With the You can prepare it very easily and use it as a perfume throughout the day:
Enter 7 drops of ylang yang essential oil into a roll-on (5 ml).
Complete with coconut vegetable oil to fill the roll-on.
Apply behind the ears and dolls.
Precautions and contraindications
Ylang Ylang's essential oil has no toxicity, but you should not use pure in the skin.
Ingredients

Made with 100% Natural Essential Oils
How to use?

With essential oils, avoid contact with sensitive areas.

Serums with oils can only be applied at night.
Shipment

Spain:

1-2 business days

Free shipping from €50

Europe:

5 working days

Free shipping from €100
returns

Due to the content we do not accept returns.

If you have any problems you can always contact us by email.
Compartir
View full details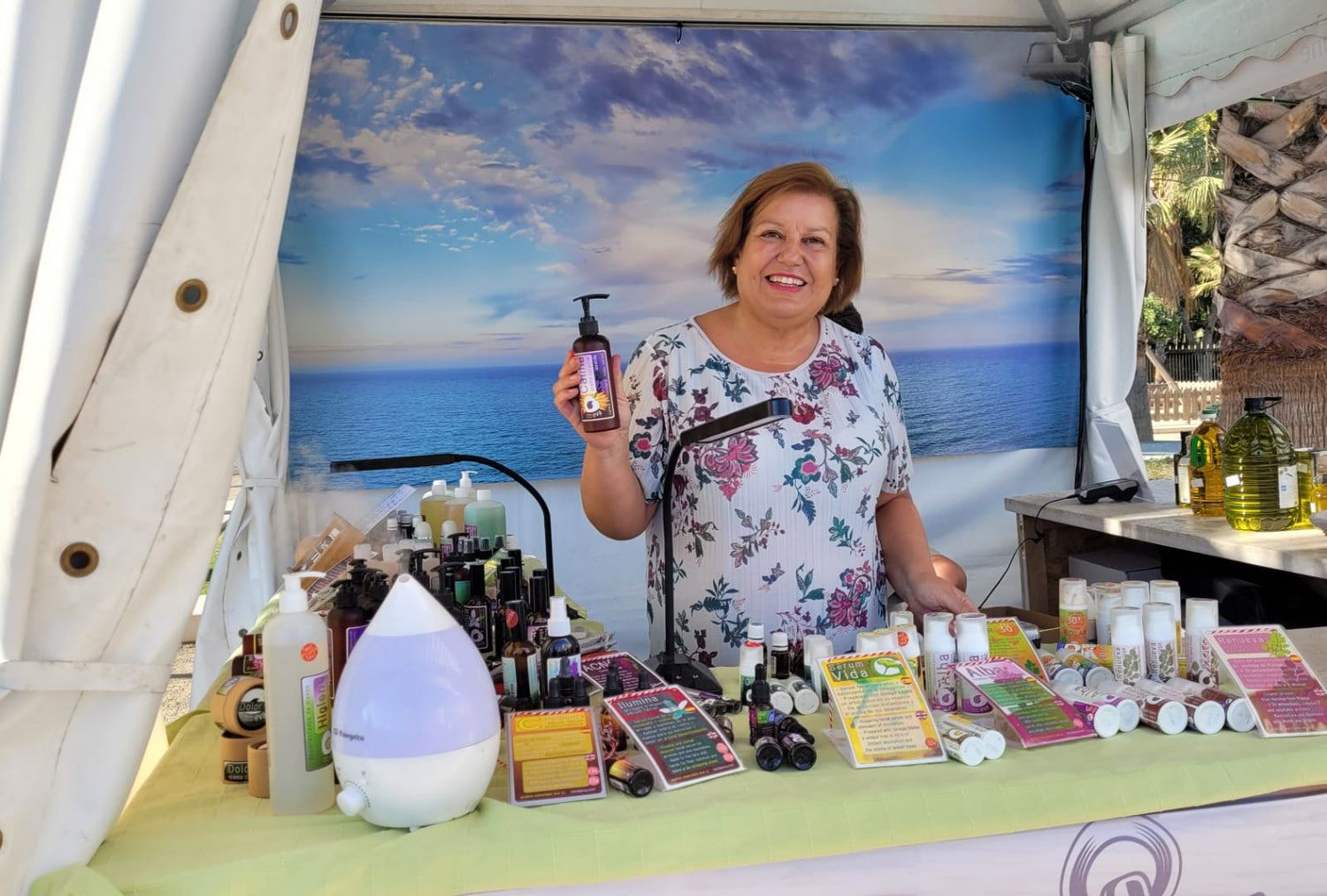 25 years of experience
Eva Zomeño is the creator of this wonderful range of natural skin care products. Year after year it brings out new products for all daily needs.