Regular price
Sale price
$11.00 USD
Unit price
per
Sale
Sold out
The grapefruit oil It is well known for being used during aromatherapy sessions. It is an orange -dyed oil with citrus aroma, which is also used to give massages in the body.
Through a method known as "cold pressed", the oil is extracted from the glands that are located in the La Toronja shell, which has numerous health properties.
Known 6 benefits and uses of grapefruit essential oil. With the help of our advice you will know how to use this oil in the best possible way.
6 Benefits of Pomelo Essential Oil
1. Reduce appetite
For those who seek decrease appetiteInvestigations indicate that aromatherapy with grapefruit oil could be useful to achieve it.
A study carried out in rats found that rodents exposed to the smell of bullfighting oil for 15 minutes 3 times a week experienced appetite reductions, food intake and body weight. (Shen et al., 2005).
In another more recent study it was found that the smell of Pomelo essential oil increased activity in the gastric gastric nerve in rodents, which resulted in a lower appetite. This nerve plays an important role in stimulating the production of stomach juices necessary for digestion.
The same study also examined the Effects of the smell of limonene, an important component of the essential oil of the grapefruit. The smell of Limonene had similar results in suppression of appetite and food intake.
2. Help in weight loss
Pomelo essential oil can help people lose some additional weight, although research in this area is very few.
A specimen study in fat cells showed that bullfighting essential oil applied directly to cells inhibited fatty tissue formation. On the other hand, a study in a group of postmenopausal women evaluated the use of Essential oil massages In weight loss. At the end of the study, which lasted 6 weeks, the results showed not only a decrease in the Abdominal fat, but also in the waist area.
3. Help balance mood
Thanks to the side effects caused by many medications that treat anxiety and depression, people seek alternatives in other types of more natural remedies. In this sense, an investigation shows that aromatherapy is beneficial to balance mood and anxiety 
Today, there are few research on the effects of grapefruit essential oil specifically in this regard. However, other studies relate the essential oils of citrus fruits that contain the same compounds as groove oil with soothing effects and anti-Ansiety.
4. It has antibacterial and antimicrobial effects
Pomelo essential oil has powerful antibacterial and antimicrobial effects. Some studies carried out in test tubes show results that showed that Pomelo oil contains antimicrobial properties against potentially harmful bacteria such as Staphylococcus aureus, Enterococcus faecalis and Escherichia coli.
5. Reduce stress and blood pressure
A recent clinical study discovered that the inhalation of essential oils with citrus smell and washing had immediate effects when reducing blood pressure and stress.
In another study, the essential oil of Toronja improved the nervous activity that helped reduce blood pressure in rodents. The researchers concluded that the primary active ingredient, Limonene, probably contributed to these results.
6. Combat acne
Thanks to its powerful antibacterial activity, Pomelo's essential oil seems promising to prevent and Treat acne.
Many brands of lotions and facial creams include essential oil oils, thanks to its refreshing aroma and its powerful antioxidant activity. These oils can help you keep your skin free of bacteria, which helps reduce acne.
Is grapefruit oil safe?
For most people, grapefruit oil is a very sure product to use, since it has beneficial natural ingredients for your health, either using it by topical or inhalation path. However, some security measures that are recommended before applying are as follows:
Use the oil when you do not find direct exposure to the sun.
Visit a doctor before using grapefruit essential oil in children.
Be careful with pets, since they can be more sensitive to oil smells.
conclusion
Pomelo essential oil yields promising results when dealing with some problems, whether stress, blood pressure or even body weight control.
Ingredients

Made with 100% Natural Essential Oils
How to use?

With essential oils, avoid contact with sensitive areas.

Serums with oils can only be applied at night.
Shipment

Spain:

1-2 business days

Free shipping from €50

Europe:

5 working days

Free shipping from €100
returns

Due to the content we do not accept returns.

If you have any problems you can always contact us by email.
Compartir
View full details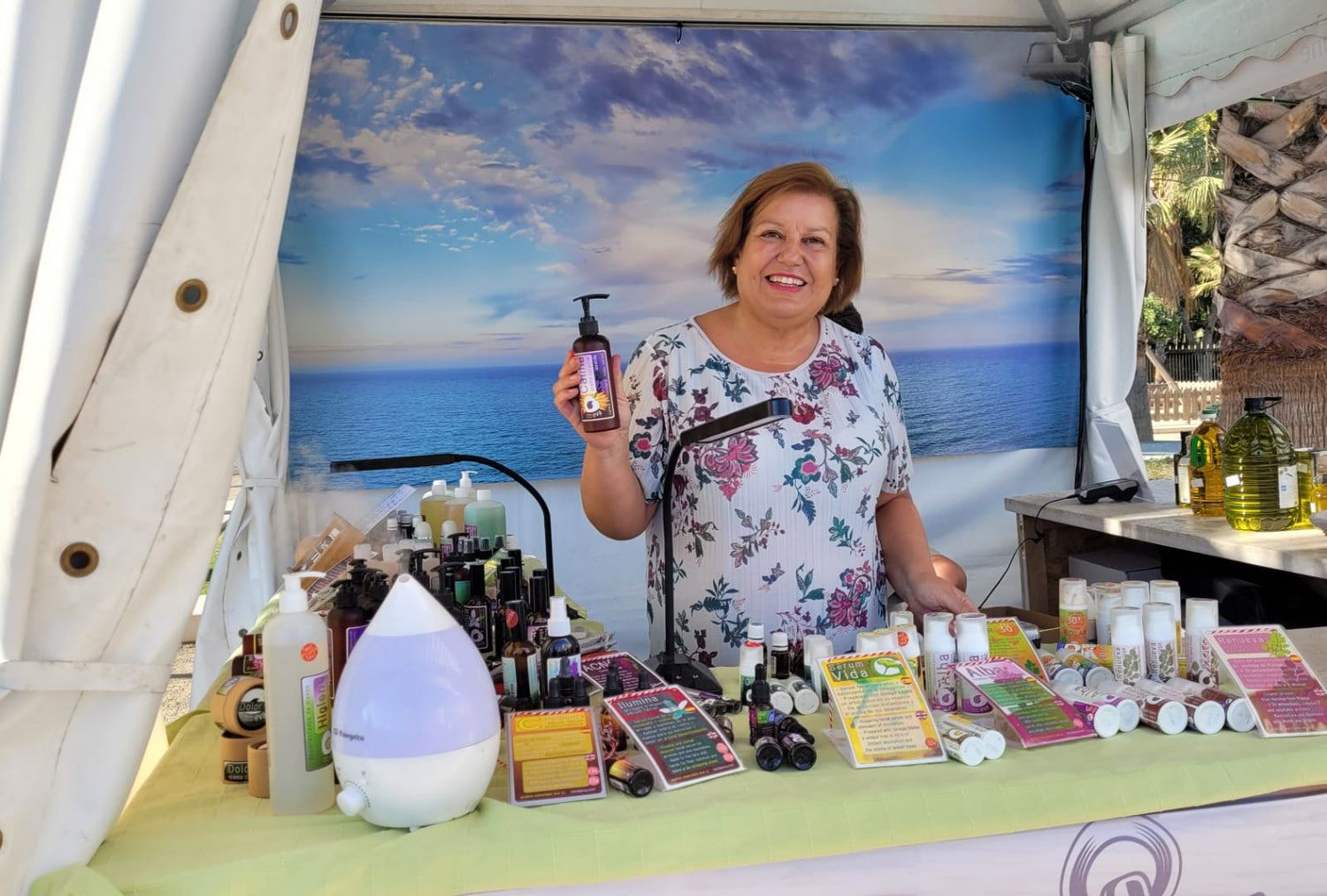 25 years of experience
Eva Zomeño is the creator of this wonderful range of natural skin care products. Year after year it brings out new products for all daily needs.