Regular price
Sale price
$10.00 USD
Unit price
per
Sale
Sold out
Laurel essential oil is attributed numerous medicinal properties:
It is considered a

 

Valuable anti -infection, perfect to protect ourselves from bacteria, viruses, fungi and parasites.
Their

 

anti -inflammatory and antispasmodic properties

 

They are considered help to relieve joint pain and muscles.
It is a great

 

nervous tonic

 

That helps out of lethargy and apathy, moves away physical and nervous tiredness, favors concentration and stimulates memory.
As soon as we smell the laurel essential oil we perceive its stimulating and refreshing aroma, that clears the mind and lungs. Leave a feeling of cleanliness and vitality.
It is especially indicated for those who seek renewed inspiration And they want to feel more intuitive. It provides self -confidence, motivation and value to carry out any creative and innovative project.
For all this the laurel is a valuable partner in adverse times or when we have to overcome any test. It is ideal to face exams with Serenity and trust. It stimulates the will, concentration, mental abilities and memory.
7 ways to use it
These are some of the most common uses of laurel essential oil, with recommendations on how to use it in aromatherapy.
1. For joints or painful muscles
Laurel's essential oil could be One of the great friends of athletes. Its anti -inflammatory and antispasmodic properties will relieve any articulation or musculature pain.
They mix

 

3 drops of essential oil

 

With a teaspoon of dessert of

 

Arnica oil.
It is applied in the affected area

 

and the application is repeated after half an hour.
If necessary, two or three more applications are made.
2. Before speaking in public to be calmer
Laurel essential oil is very valuable for overcome scenic fear. Your aroma not only invites you to speak more ease but you may even enjoy your exhibition.
In a 5 ml roll-on, they put themselves

 

15 drops of essential oil

 

and is filled with vegetable oil of

 

Jojoba.
It is applied en the dolls and behind the ears

 

As if it were a perfume.
Start using the roll-on A few days before your exhibition As many times as you want.
3. To prevent colds
Thank you to your antiviral and immunostimulants properties You can use it preventive during autumn and winter months.
In the morning, they apply

 

2 drops of essential oil with 4 drops of vegetable oil

 

on the wrists and neck.
Another application is made throughout the day, but preferably before five in the afternoon.
In case of cold, up to 5 daily applications can be made.
4. To prevent spots or sores in the mouth
Laurel's essential oil is probably the best natural option to get rid of the aputas. It applies 1 drop of essential oil directly on the sore.
If it is very strong You can dilute with a little olive oil.
To prevent AFTAS can be made regularly rinse with 2 drops of diluted essential oil with a spoon of sesame vegetable oil. The oil is kept in the mouth at least 5 minutes, it is spit in a kitchen paper and the mouth is rinsed with warm water.
5. To stimulate memory and concentration and feel with energy
In times of study, or when you feel that stress is affecting your ability to memorize, laurel essential oil can be used In a diffuser or apply a couple of drops in a paper handkerchief and smell it regularly while studying.
6. For fatigue and apathy
Laurel essential oil is especially indicated to fight tiredness and apathy. Help to recover energy and the desire to do.
4 drops are diluted

 

of essential oil in a tablespoon of vegetable oil
A is applied

 

self -driving

 

In the arms, neck, feet and neck.
7. For skin with acne
Thanks to its antibacterial and anti -inflammatory properties, laurel essential oil is very effective in combating acne. Mix the following ingredients:
19 ml of

 

aloe vera gel
10 ml of

 

jojoba vegetable oil
20 drops of

 

Laurel essential oil
Stir well before using and apply a small amount in the affected area Tomorrow and night.
Contraindications
Laurel essential oil has no contraindications or toxicity as long as the dosages and recommended forms of use are respected.
It is preferable to avoid its use during First trimester of pregnancy.
Ingredients

Made with 100% Natural Essential Oils
How to use?

With essential oils, avoid contact with sensitive areas.

Serums with oils can only be applied at night.
Shipment

Spain:

1-2 business days

Free shipping from €50

Europe:

5 working days

Free shipping from €100
returns

Due to the content we do not accept returns.

If you have any problems you can always contact us by email.
Compartir
View full details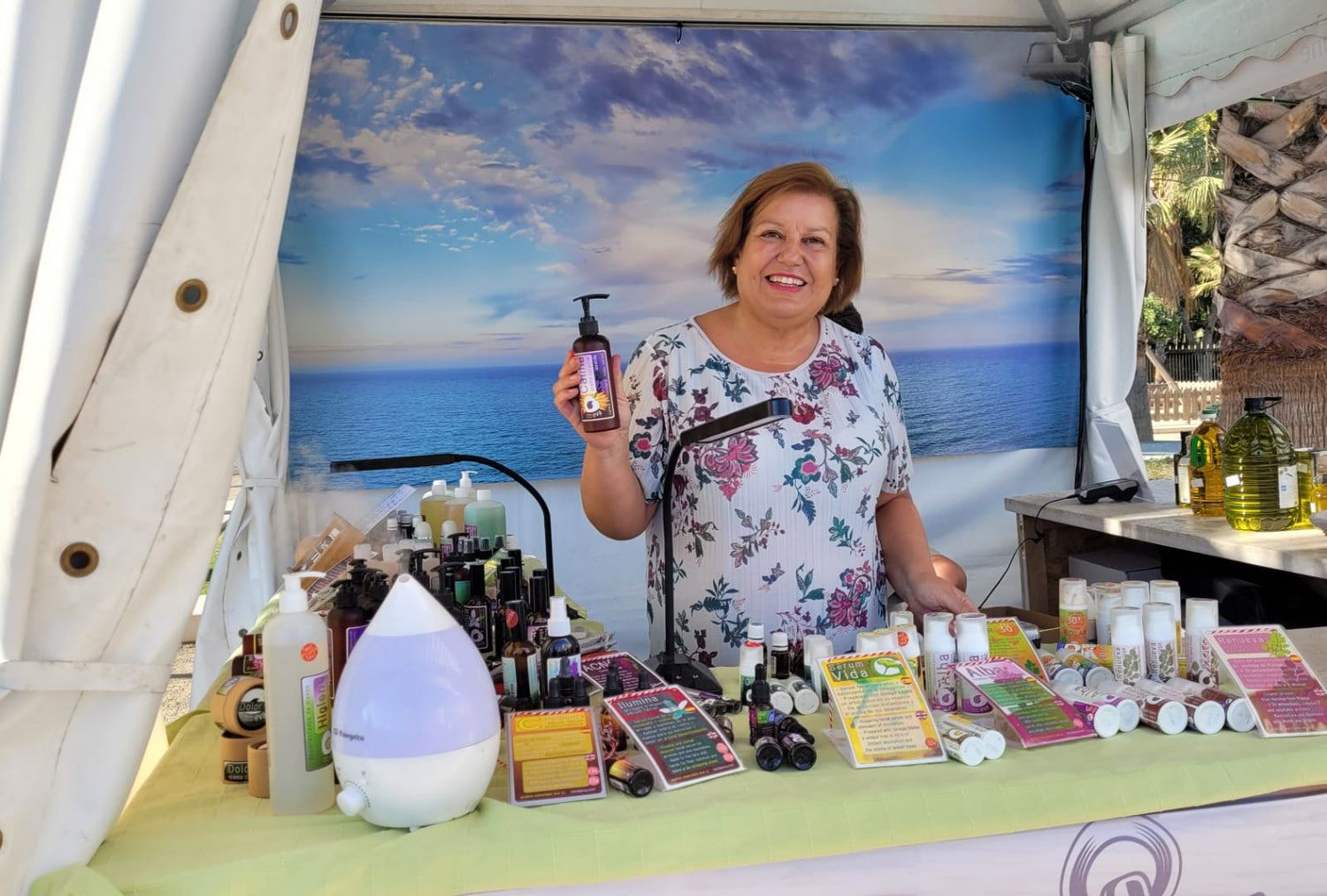 25 years of experience
Eva Zomeño is the creator of this wonderful range of natural skin care products. Year after year it brings out new products for all daily needs.