Regular price
Sale price
$14.00 USD
Unit price
per
Sale
Sold out
The Main components which contains geranium essential oil are: Citronelol (Used as antiseptic and antibacterial), Geraniol (antioxidant and calming), Nerol, Citronronic, Isomentone and Linalool form. This composition makes it a perfect ally for skin care to be:
– Antibacterial: Avoid infections since it inhibits microbial growth and disinfects wounds. In turn, it can help combat acne production on the skin and relieve the effects produced by it, such as redness, pain and inflammation.
– Anti -cellulite: Activate circulation improving the appearance of cellulite and fluid retention problems or poor leg circulation.
– Anti -inflammatory: It provides rapid and efficient relief from inflammation, whether internal or external, helping to reduce irritation and pain. It is usually recommended to reduce inflammations associated with eczema and psoriasis.
– Antioxidant: Nourishes the skin, favors cell regeneration, being adequate to prevent the natural aging of the skin and the appearance of wrinkles.
– ASTRINGENT: Regulates the production and fat content of the skin thanks to its direct action in the sebaceous glands. This is a very relevant property, since it significantly increases softness in the skin, improving its health, flexibility and resistance.
– Reaffirmed: Especially indicated for mature skin with stretch marks, enhancing this capacity when it is complemented with various ingredients that seek this same purpose.
Knowing the specific properties and benefits that geranium essential oil can provide to the skin, it should be remembered that, as we explained in the articleeither "Essential oils: The soul of plants", Each aCeite essential has the specific properties of the plant from which it is obtained, but all, to a greater or lesser degree, are antibiotics, antiseptics, cell regenerators, immunostimulators, antivirals, anti -inflammatory, stimulators of blood and lymphatic circulation, relaxing and purifying.
Ingredients

Made with 100% Natural Essential Oils
How to use?

With essential oils, avoid contact with sensitive areas.

Serums with oils can only be applied at night.
Shipment

Spain:

1-2 business days

Free shipping from €50

Europe:

5 working days

Free shipping from €100
returns

Due to the content we do not accept returns.

If you have any problems you can always contact us by email.
Compartir
View full details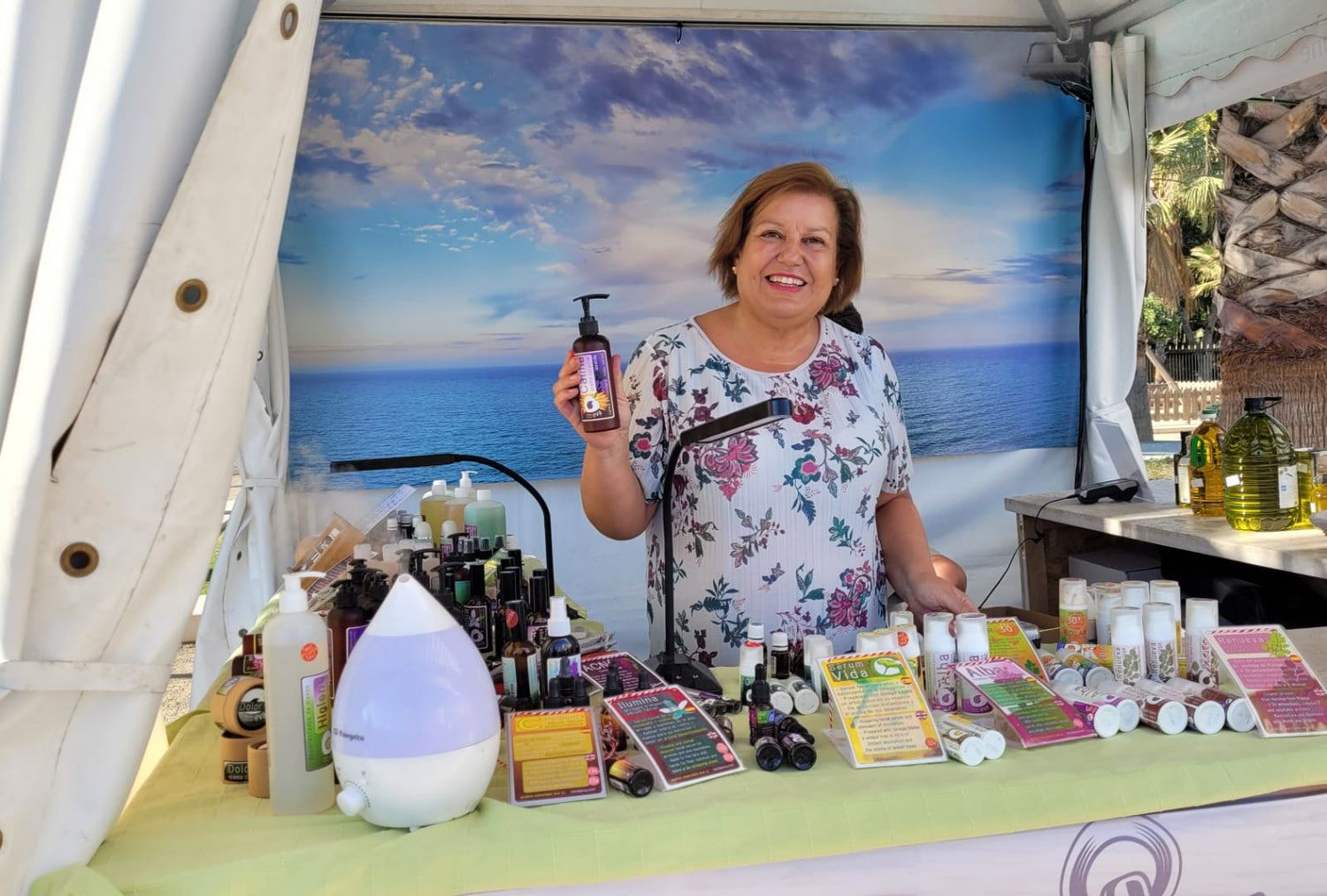 25 years of experience
Eva Zomeño is the creator of this wonderful range of natural skin care products. Year after year it brings out new products for all daily needs.