Regular price
Sale price
$8.00 USD
Unit price
per
Sale
Sold out
The Eucalyptus Essential Oil, distilled tree from Australia Eucalyptus globulus, traditionally has a long list of uses. Australian aborigines already used it to heal wounds, cure fungal infections, such as an effective fever reducer and also as an expectorant.
The Eucalyptus Essential Oil It is a basic in the kit of any home. This wonder of nature is a versatile and economical product. Discover all the uses you can give.
1. Nasal decongestant
To combat nasal dryness and decongest the nose can

 

add 10 drops of

 

Eucalyptus Essential Oil

 

In a container with hot water, cover our heads with a towel and aspire the resulting steam. In a few minutes we will notice relief.
To combat night discomfort due to nasal dryness and get better we can better

 

impregnate a gauze with a few droplets of this essential oil and put it on the bedside table, next to the head of the bed.
Another solution is

 

dilute a few drops of

 

Eucalyptus Essential Oil

 

In a carrier oil

 

(Almond oil, jojoba, avocado ...)

 

and massage the chest

 

to relieve respiratory congestion and other symptoms.
2. The eucalyptol, the active ingredient in the Eucalyptus Essential Oil also It helps reduce cough.
Make vahos

 

It is an effective method to fluidize mucus and help expel it from the body.
The Friegas de

 

Eucalyptus Essential Oil

 

Previously diluted in another oil, they also help us in this purpose.
3. Household disinfectant.  Fresco aroma Eucalyptus oil has important anti-bacterial properties.
A good idea is

 

Add a few drops in our usual cleaning products

 

to take advantage of its extraordinary properties as a disinfectant.
4. Dental cleaner.  Eliminate germs from the mouth, reduce the plate and combat gum disorders.
A pair of drops diluted in water will serve as mouthwash

 

and they will provide us with fresh breath, (always having the precaution of not ingesting it).
We can also encourage and

 

make our own homemade toothpaste

 

using ingredients that we have at our reach and eucalyptus oil.

 

The recipe is the following:

6 tablespoons of coconut oil
6 tablespoons of sodium bicarbonate
25 drops of eucalyptus essential oil
1 tablespoon of stevia dust
Mix all the ingredients in a container until you get a creamy texture and keep in a glass jar. Keep in mind that some essential oils may be toxic if they are ingested, so this toothpaste It would not be recommended for children.
5. Relieve tired or sore muscles. A Massage with coconut oil, almonds, avocado ... in which we have diluted a few drops of eucalyptus oil will relieve the discomfort of the painful muscles for excess exercise.
6. Take care of hair and scalp.
A few drops of eucalyptus oil mixed with coconut oil will provide hydration to the hair and also the scalp with dandruff problems

 

and irritation due to excessive dryness, reducing discomfort and itching.
Also its antibacterial and fungicidal properties

 

will help fight lice.
7. Insect repellent. And it is free of potentially dangerous chemicals containing insecticides that are marketed, such as the DEET. Insects do not like intense odors, and among the most effective essential oils in addition to eucalyptus oil, citrons oil, cedar, rosemary, tea tree, bergamot, mint, mint ...
8. In case of fever, a Wet gauze in water and a few drops of eucalyptus essential oil Applied on front, ankles and armpits can relieve discomfort.
9. Small wound antiseptic. The antibacterial and antiseptic qualities of eucalyptus oil make it an effective treatment of small wounds, cuts, burns and insect bites. In addition to healing the injury It acts as analGésico, calming pain and discomfort in the area. Eucalyptus oil It always has to be used in a bearer oil, it must never be applied directly on the skin, since it could irritate it.
10. aromaterapia. The Eucalyptus Essential Oil It provides us with a wonderful experience of the benefits of aromatherapy.
Eucalyptus is an oil

 

refreshing and very stimulating.
This oil is

 

Ideal to enhance concentration and maintain energy levels
In cloudy days or tristones it is convenient to use this oil in a diffuser or leave gauze through the rooms with a few drops of the oil

 

To clear us and lift the mood.
Ingredients

Made with 100% Natural Essential Oils
How to use?

With essential oils, avoid contact with sensitive areas.

Serums with oils can only be applied at night.
Shipment

Spain:

1-2 business days

Free shipping from €50

Europe:

5 working days

Free shipping from €100
returns

Due to the content we do not accept returns.

If you have any problems you can always contact us by email.
Compartir
View full details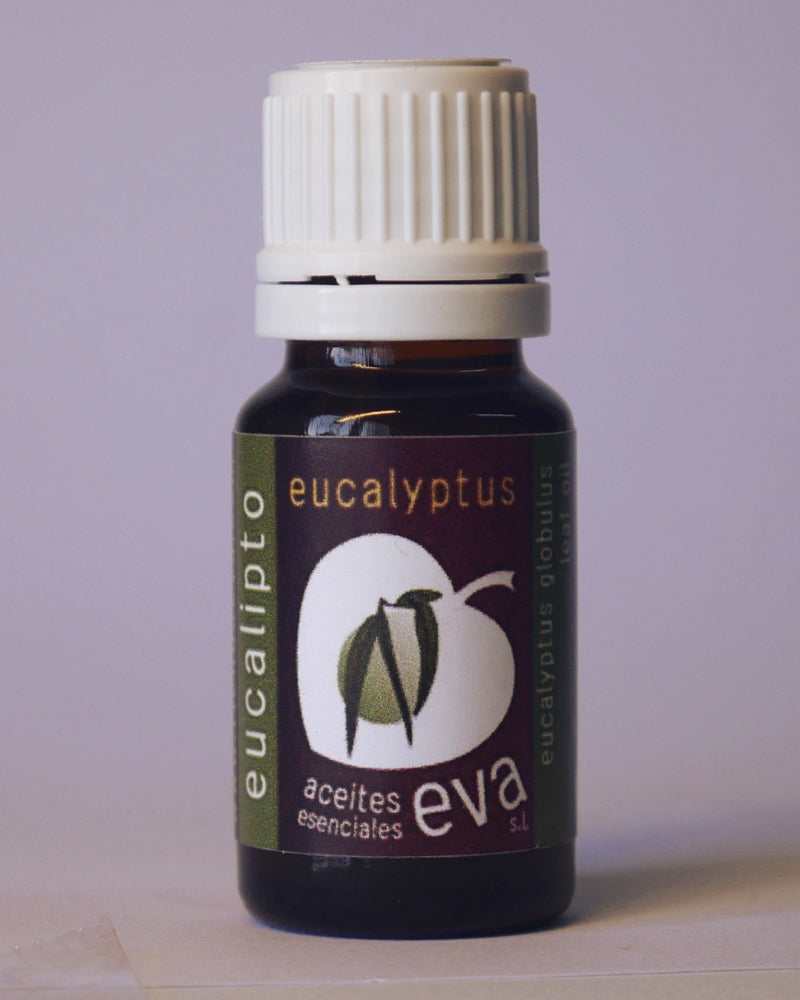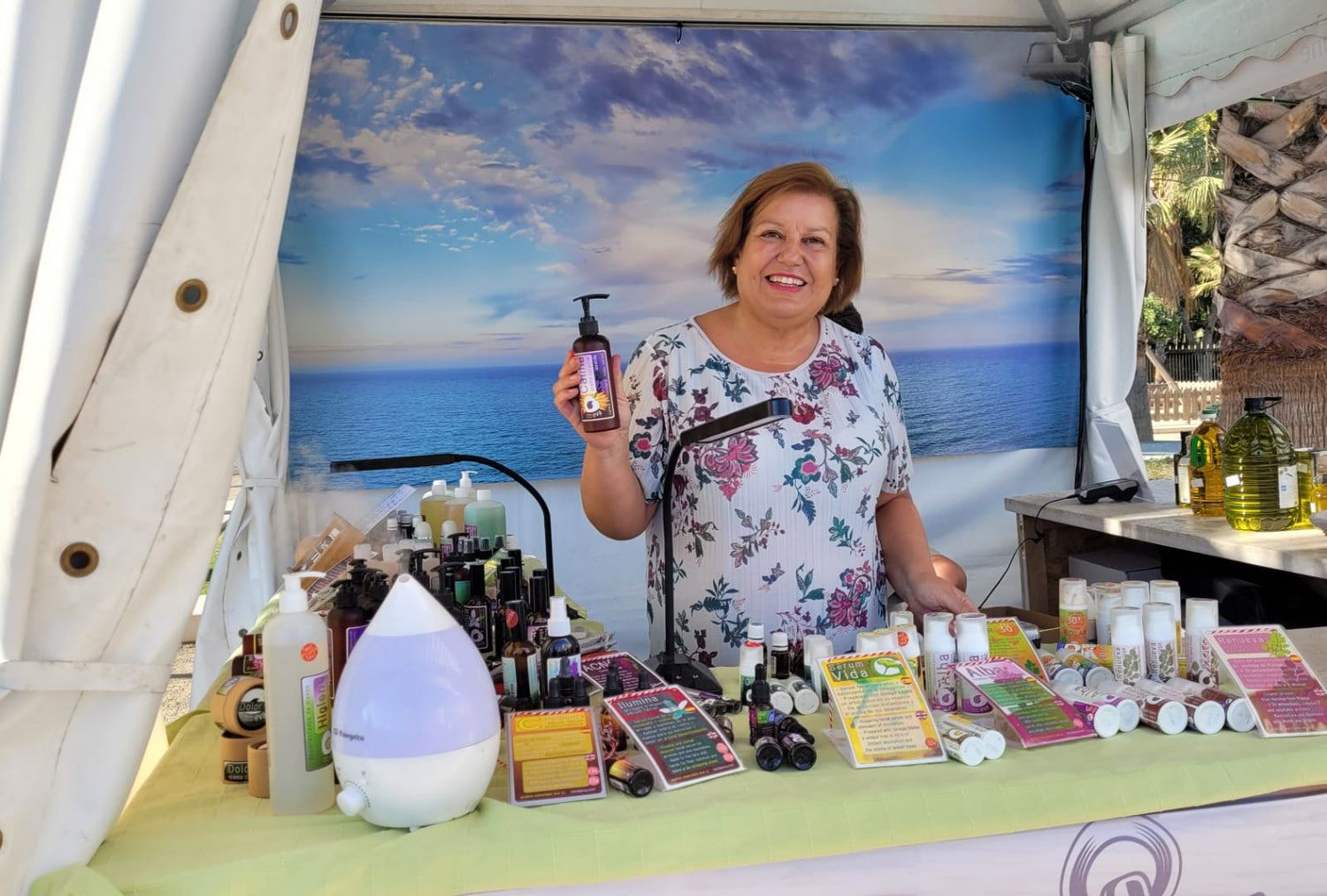 25 years of experience
Eva Zomeño is the creator of this wonderful range of natural skin care products. Year after year it brings out new products for all daily needs.