Regular price
Sale price
$9.00 USD
Unit price
per
Sale
Sold out
The rich aroma of split oil moves us in dreams to the beautiful flowers of blue and violet tone on a summer day, triggering endless sensations. But, if we stop to think beyond the delicious aroma of split oil, we will find more than a beautiful appearance and aroma. Spliting oil contains antifungal, anti -inflammatory, antiseptic, antidepressant, antimicrobial and antibacterial properties. In addition to having analgesic, antispasmodic, hypotensive, sedative and detoxifying effects. Let's talk a little about the benefits for our skin and face, to lose weight and fight cellulite, for hair and treat acne.
What are the benefits for the skin and face?
Your skin and face will be quite benefited from the use of spliting oil, it reduces wrinkles, it relieves dermatitis, minor burns on the face, among others.
Skin benefits
Mild burns and wounds:

 

You can use a few drops of split oil on the affected area to disinfect and regenerate a slight burn or wound. Do not forget that its miraculous effects allowed the development of what we know today as aromatherapy.
Treatment for wrinkles:

 

Like any other product of natural or processed origin, we must remind you that splende oil does not magically remove wrinkles. Simply

 

It is an excellent revitalizing that collaborates in the conservation of firmness in the tissue and promotes the acceleration of the regenerative process of cells.
Chickenpox:

 

In any natural medicine, splende is essential and effective to treat chickenpox, mainly to heat the stinging and itching caused by vesicles and decrease the period of development of the chickenpox.
Dermatitis:

 

Currently, the area of ​​dermatitis continues to be a highly surprising and unpredictable space for common and medical science; mainly because of the effect that different emotional changes usually cause. Taking into account medical suggestions and the experience in the use of spliting oil to treat dermatitis, we cannot deny the great soothing effect on this type of condition on the epidermis.
Anyway, before starting to use the split oil, it is best to perform a test in the affected area or in the forearm and wait for a prudential time to rule out probable adverse reactions.
Face benefits
Spliting oil not only provides benefits to our skin, it is also quite advantageous for the face, thanks to its antioxidant and antimicrobial properties.

 

Generally, it is used for the face by mixing it with coconut oil or aloe (both oils give great benefits to the face). They are usually taken as measures: for an ounce of coconut oil or aloe vera about 10 drops of split oil.
The face benefits from this mixture and also relieves important burns which have been caused by sun exposure, in addition to hydrating the dry skin of the face quickly, stimulates the cure of other wounds and minor cuts. The continuous use of splende oil on the face helps prevent some allergic reactions.
The face spots due to age can decrease significantly with the use of splende oil, you can apply it in the mornings on the skin of the face, after the shower and finally before going to bed at night. You will notice an improvement in the appearance of the face, you will even look younger.
To lose weight, spleece oil is good
Spliting oil is effective in reducing nervous anxiety, as we know this type of anxiety can be shown as anxiety to ingest excess foods. To obtain good results and be able to lose weight, you can add a drop of split oil in a glass of water and when you feel anxiety for the food to take it.
We cannot deny the power of splendid oil as a thinning as well as other essential oils, but the consumption of this must be done in moderation because Its excessive consumption can cause negative effects such as kidney and liver problems. If you are pregnant or in the breastfeeding period and want to use the splicing oil to lose weight, this use is contraindicated. Similarly, before starting to use the splicing oil to lose weight, consult the doctor of your trust to take advantage of all the benefits of splende oil without being affected.
Ingredients

Made with 100% Natural Essential Oils
How to use?

With essential oils, avoid contact with sensitive areas.

Serums with oils can only be applied at night.
Shipment

Spain:

1-2 business days

Free shipping from €50

Europe:

5 working days

Free shipping from €100
returns

Due to the content we do not accept returns.

If you have any problems you can always contact us by email.
Compartir
View full details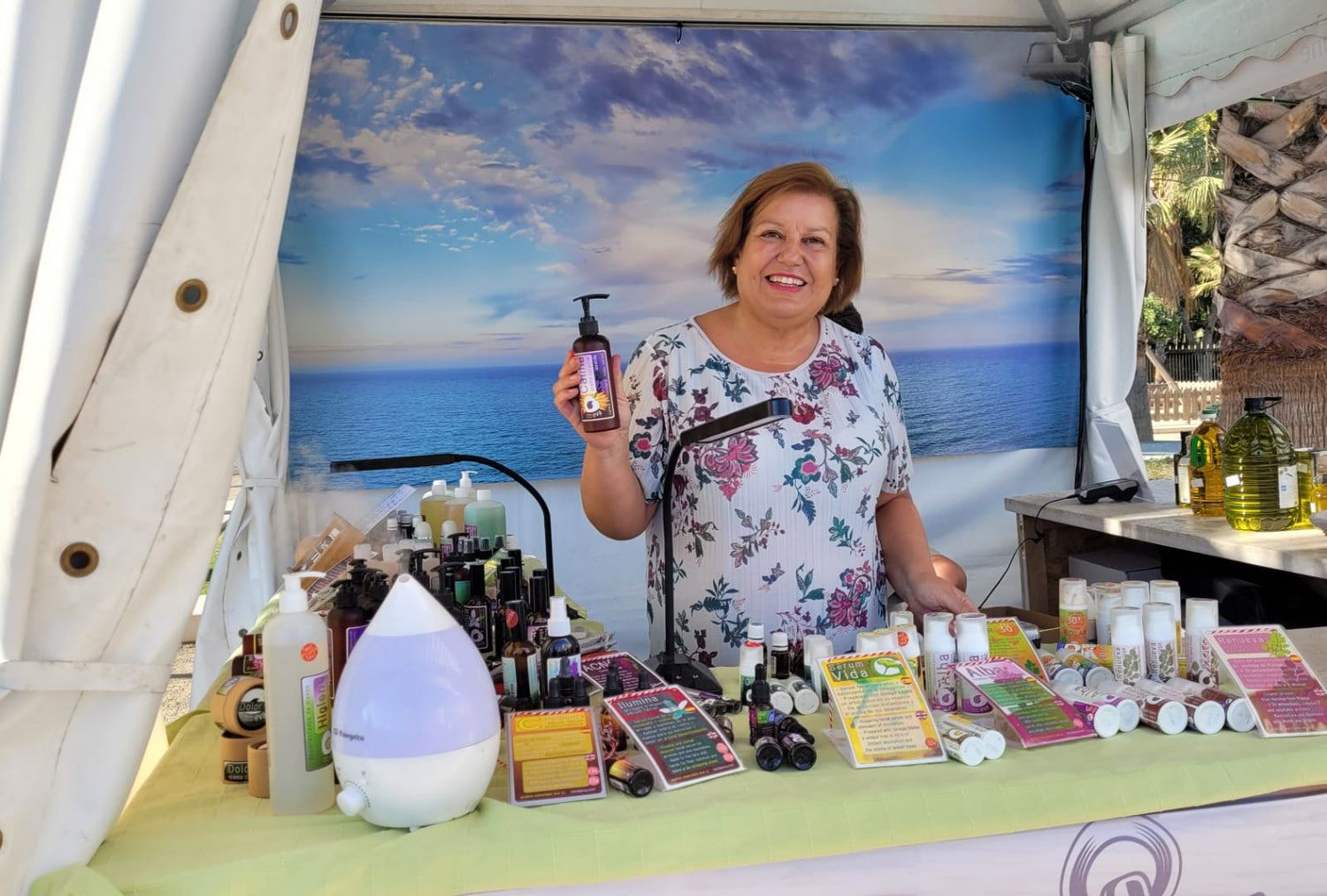 25 years of experience
Eva Zomeño is the creator of this wonderful range of natural skin care products. Year after year it brings out new products for all daily needs.