Regular price
Sale price
$8.00 USD
Unit price
per
Sale
Sold out
Ciprés oil is beneficial in conditions that include excessive liquid elimination. Its astringent and stiptic quality makes it very useful in hemorrhages of the type of hemoptysis and metorrhagia; External route is good for hemorrhoids, varicose veins and skin. It actually acts in the female reproductive system, probably through the ovaries, and its value in menopausal and menstrual disorders is proven. It is a powerful antispasmodic, very useful in asthma, whore cough and in all spasmodic coughs. It is also a sedative of the nerve endings of the nervous system. Due to its combined effect on breathing, cypress can also be useful in bronchitis.
Properties of cypress essential oil according to part of the body:
Head: laryngitis, aphonia, nasal hemorrhage, bloody gums
Digestive System: Diarrhea
Menstruation: painful, hemorrhages, excessive losses, menopause, ovarian problems, regulates the menstrual cycle
Excretion system: incontinence, excessive sweating (both quantity and smell)
Respiratory System: Antispasmodic on: Bronchios, Asthma ...
Circulatory system: hemorrhoids, varicose veins
Skin: fat or hyperhydrated, edema, bile attacks, insect repellent
Some examples of external use:
In massage: 3% of cypress essential oil in a carrier oil such as sweet almond carrier oil.
In bathroom: 6 drops in a bathtub.
In inhalation: 4 drops in vaporization.
Warnings about its use.
Ciprés essential oil should not be used during the first 3 or 4 months of pregnancy. For the rest, if you follow the indicated treatments, you will see that it is an excellent natural remedy for many ailments
Ingredients

Made with 100% Natural Essential Oils
How to use?

With essential oils, avoid contact with sensitive areas.

Serums with oils can only be applied at night.
Shipment

Spain:

1-2 business days

Free shipping from €50

Europe:

5 working days

Free shipping from €100
returns

Due to the content we do not accept returns.

If you have any problems you can always contact us by email.
Compartir
View full details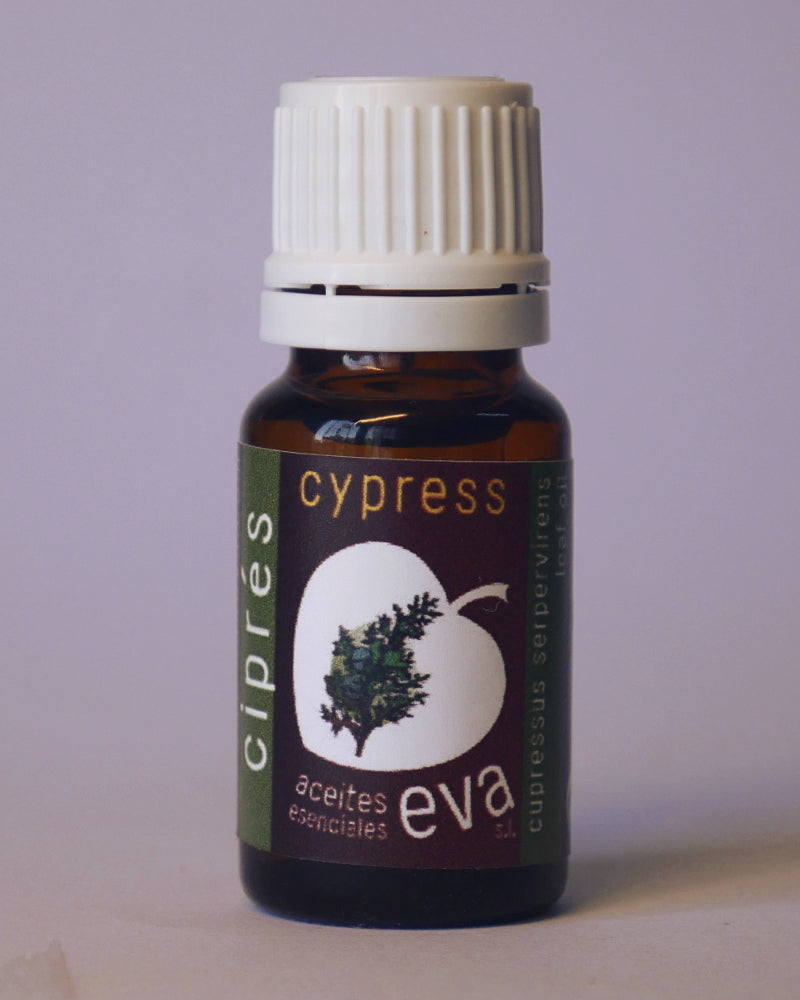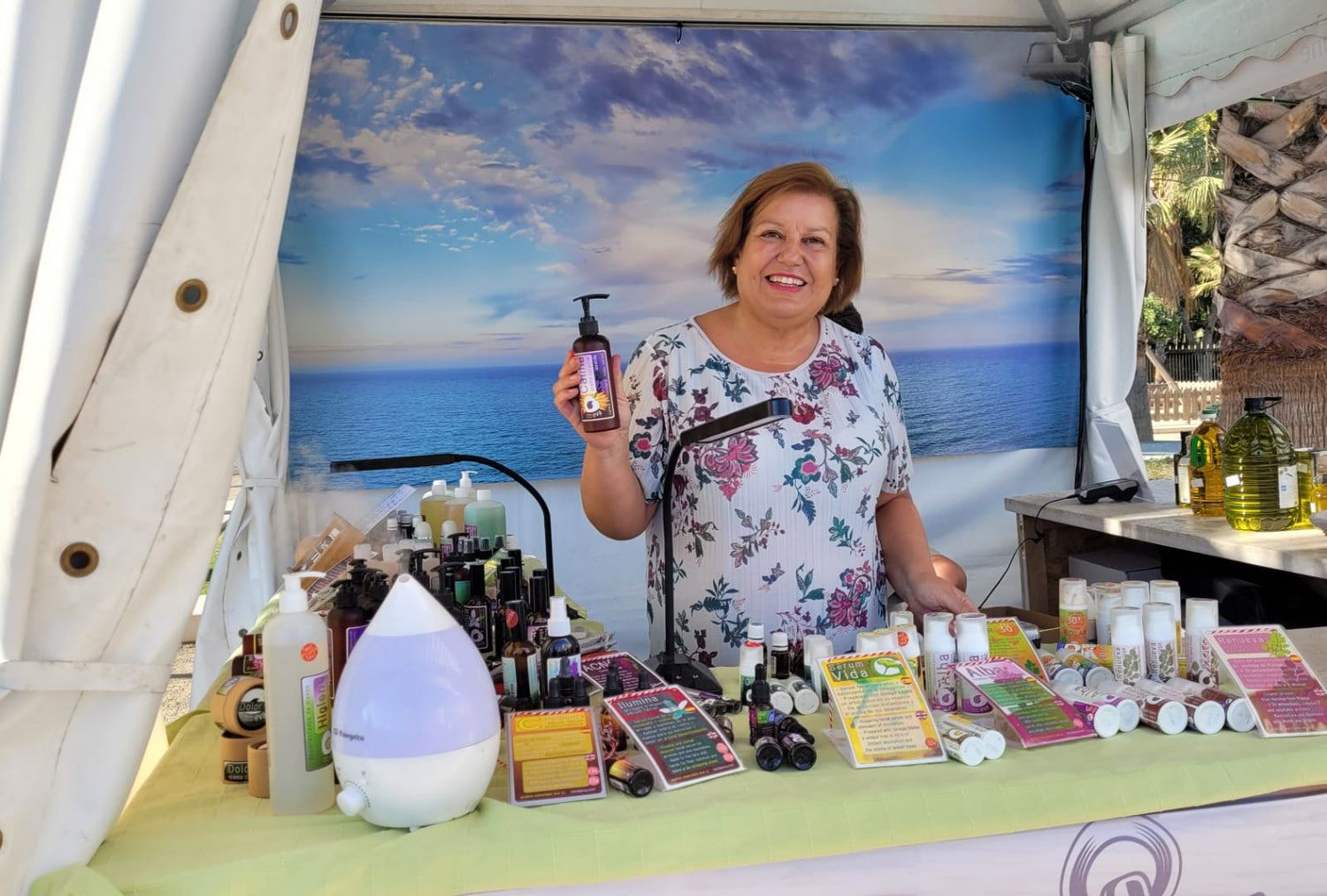 25 years of experience
Eva Zomeño is the creator of this wonderful range of natural skin care products. Year after year it brings out new products for all daily needs.